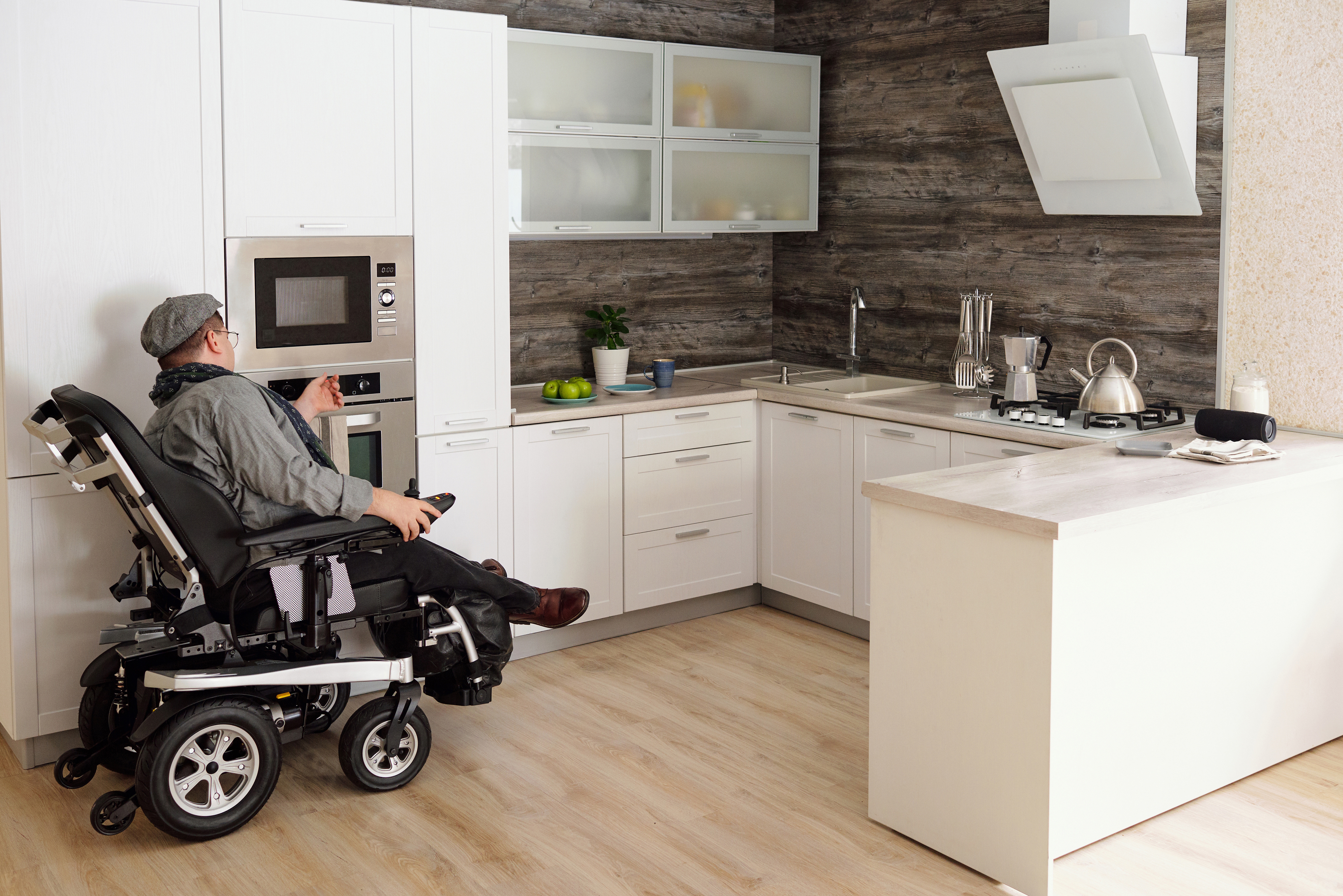 With so many different types of electric wheelchairs, it can be difficult to know which one is best for you.
To help you along your journey towards a more independent future, our RESNA-certified rehabilitation experts are here to explain every aspect of electric wheelchairs.
This guide covers bariatric wheelchairs. You'll learn exactly what they are, read answers to common questions, and view a few of our best bariatric wheelchair recommendations.
What Makes an Electric Wheelchair Bariatric?
Bariatric electric wheelchairs are the only type of wheelchair that supports the highest weight capacity. If you need heavy-duty support and a higher weight capacity, you likely need a bariatric wheelchair.
Other unique characteristics of a bariatric electric wheelchair include:
Comfortable long-term solutions for larger body types

Wide seat accommodations

Stronger, more durable frame

Heavier weight than standard power wheelchairs
How Much Weight Can a Bariatric Electric Wheelchair Hold?
Bariatric electric wheelchairs can hold anywhere from 300-700 lbs. Standard electric wheelchairs have a weight capacity of around 250-300 lbs.
Medicare Classifications for Bariatric Power Wheelchairs
When it comes to Medicare classifications, a bariatric wheelchair is defined as a heavy-duty power wheelchair. Medicare commonly covers heavy-duty electric wheelchairs, though you will have to go through your doctor to see if you qualify.
They separate these heavy-duty chairs into three different categories:
Heavy Duty Power Wheelchair - Covers power wheelchairs with weight capacities of 301-450 lbs.

Very Heavy Duty Power Wheelchair - Covers power wheelchairs with weight capacities of 451-600 lbs.

Extra Heavy Duty Power Wheelchair - Covers power wheelchairs with weight capacities of 601 lbs or more.
How Wide is a Bariatric Power Wheelchair?
A bariatric power wheelchair's seat can be as wide as 32 inches. That said, most bariatric power wheelchairs have multiple seat width options, allowing you to choose which size is best for your body type.
How Do I Know What Size Wheelchair to Buy?
Figuring out the best wheelchair size for your needs can be challenging. We recommend working with an experienced complex rehab technology professional.
Here at Freedom Mobility, our case managers work with each client every step of the way, from doctor's office approval to insurance authorization and wheelchair delivery.
If you're in the state of California, contact us to set up a free consultation and learn how we can help you!
Top Bariatric Wheelchairs
We provide a wide range of customizable bariatric equipment here at Freedom Mobility. Here are some of our top pics in the bariatric space.
Quantum Q6 Edge® HD Power Wheelchair Base
The Q6 Edge® HD Power Wheelchair Base is durable, easy to maneuver, and highly customizable. This electric wheelchair is perfect for bariatric patients and can be ordered to accommodate all of your needs.
Features include:
Jazzy® 1450 Bariatric Power Wheelchair
The Jazzy® 1450 is one of our most comfortable bariatric power wheelchairs. Plus, it has the highest weight capacity. While this is certainly a heavy-duty power wheelchair, it tackles outdoor terrain and bumps with ease. For such a durable wheelchair, it still handles as well as its lighter counterparts.
The Jazzy® 1450 features:
Front-wheel drive

600 lbs weight capacity

29.25" wide seat

Reinforced frame with heavy-duty construction

Up to 4.5 mph maximum speed
Jazzy® Elite HD
The Jazzy® Elite HD is always a favorite — it's one of the best heavy-duty power wheelchairs from Pride Mobility. While it's a heavy-duty wheelchair, it sure doesn't feel like one. It still has a tight turning radius, extreme comfort, and in-line hand controls.
The Jazzy® Elite HD features:
450 lbs weight capacity

14" knobby tires

Up to 4 mph maximum speed

Up to 14.4 miles per charge

Optimum weight distribution

Extended 13-month warranty
Do You Need Help Finding an Electric Bariatric Wheelchair?
We help individuals throughout the state of California find the perfect electric wheelchair solution that fits their needs. Whether you're in Northern or Southern California, we will work with you every step of the way, from insurance authorization to delivery right at your doorstep.
Ready to get started? We can walk you through all of your options, from figuring out if you have a qualifying diagnosis to determining how much your electric wheelchair might cost.