Getting Qualified for Insurance Coverage
Nothing worthwhile is easy, especially when it comes to navigating the world of insurance coverage, but we're here to help! Many conditions qualify someone for a custom Complex Rehab power or manual wheelchair. We also offer less complex power and manual wheelchairs for those with less severe conditions. Once you've identified the qualifying diagnosis that best describes your medical condition, you'll want to know more about the process of obtaining a power wheelchair through your insurance. Keep in mind that such a detailed customized process can sometimes take several months to complete. Here's how it works: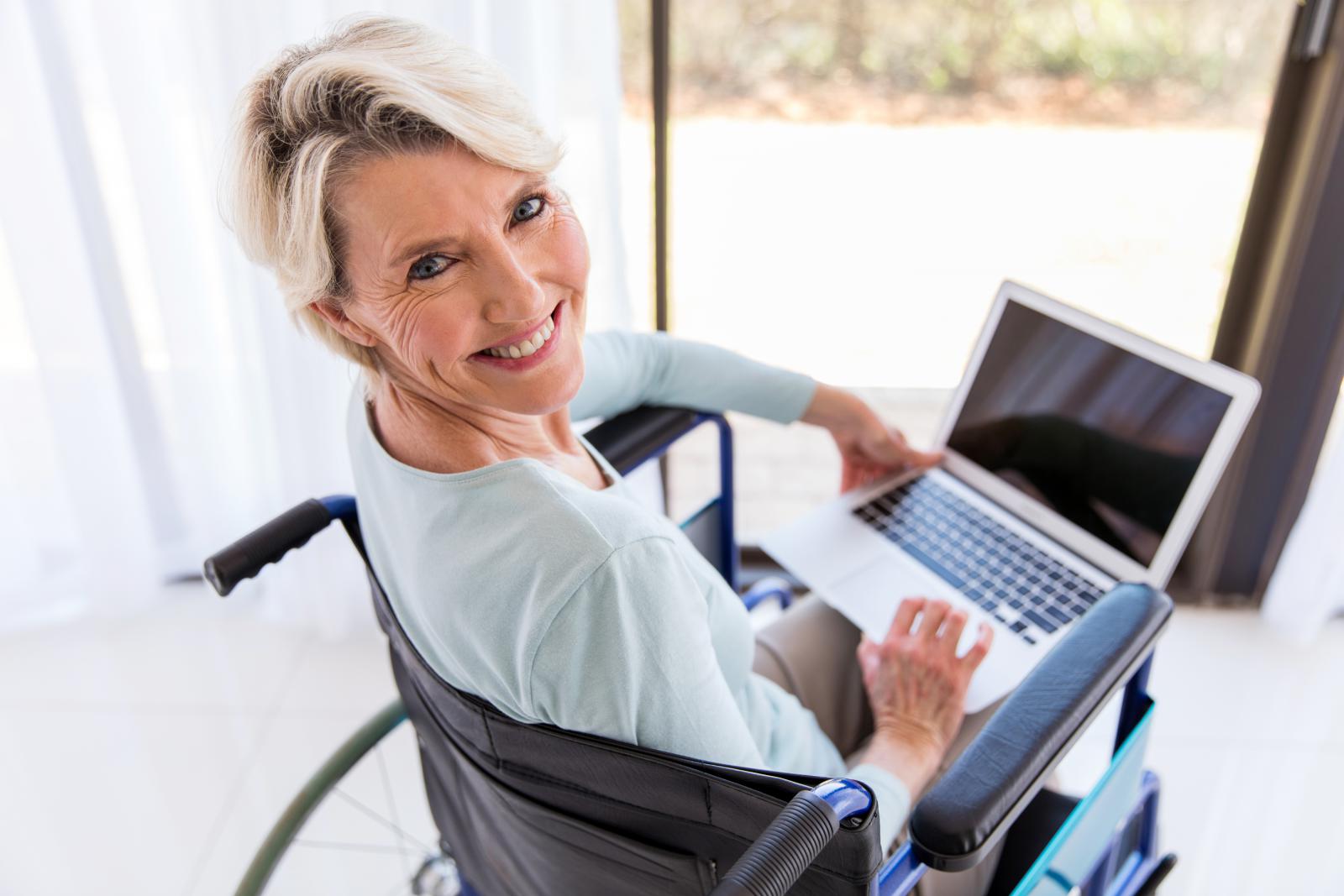 Intake & Eligibility
You'll contact one of our friendly Intake Coordinators and provide some information about yourself and your insurance provider. We'll use this information to run an eligibility and benefits verification check with your insurance to make sure that we are clear to work with your health plan. Once verified, we'll assign you a personal case manager who will work closely with you throughout the entire process.

Home-Evaluation
Once we receive a prescription from your physician, our RESNA certified ATP will meet you at your home for a wheelchair assessment. Our ATP will take your measurements and carefully review your functional and mobility needs in order to custom configure a solution that will also take into consideration your indoor and outdoor environments (home, work, school and community use). To fit with your schedule and ours, this step may take 2-14 days. Remote evaluation options are also available in response to COVID-19, click here for more info.

Technology Design & Research
Our ATP will use the details from your in-home evaluation to design a custom-configured solution. The rehab technology components needed to design your wheelchair base and seating system can often come from multiple manufacturers. If additional customization is needed, our ATP will modify or fabricate parts to achieve the right result. Sometimes additional research may be necessary if your funding source limits coverage of components our ATP determines to be essential. Once our ATP has designed your custom wheelchair, quotes are requested from the various manufacturers involved and compiled into a report along with your evaluation documents to be submitted to your doctor for approval. On average, this step takes 1-3 business days but can take up to 2 weeks for more complex orders.

Physician Documentation
Once the mobility system is designed the most time-consuming step is getting approval from your insurance. We collect a large number of documents from several sources: for instance, insurance payers require a prescription and written justification from your physician, pricing and documentation from each manufacturer and sometimes a justification from a Physical or Occupational Therapist. If your insurance requires additional clinical documentation that we have not yet received, we'll fax your physician a documentation request. This step is a common cause of delay but calling your doctor's office and reminding them of your need for the equipment will often speed up the process.

Insurance Authorization
Once we have all the documentation required by your insurance, we'll carefully review everything to make sure it meets your payer's coverage criteria. A prior authorization request (PAR) is then submitted to your insurance requesting approval for payment. This step is a common cause of delay in the process as your insurance provider may ask for additional information or may deny the request. Resolving these problems may take some time but we promise to fight for you! In most cases, a denial is only a temporary obstacle to overcome! And you're always welcome to call your case manager for an update on your case progress.

Purchasing
Your PAR has been approved! Once we have insurance authorization, we order your equipment. If you have a copay, your case manager will contact you to inform you of your copay amount and discuss the different payment methods available. Receiving all your components can take 2-4 weeks depending upon the number of different manufacturers involved. Standard chairs already in stock can be delivered within days, whereas custom and/or more complex chairs requiring components from multiple manufacturers will take longer and may need to be custom fabricated.

Assembly
Once we receive all the parts from the manufacturer, we assemble your wheelchair and then test it to make sure that everything is functioning properly. Less complex chairs take 1-2 business days. More complex chairs may take a week or longer.

Delivery & Fitting
Once your equipment is ready, our scheduling staff will contact you to schedule delivery. During delivery, we'll modify the equipment if necessary to work in your environment and/or adjust the fit. We also train everyone involved in the equipment's maintenance and use. We'll spend as much or as little time as you need to feel completely comfortable operating your newly customized equipment.