How it Works:
Wheelchairs are usually covered by insurance. However, the exact coverage amount, requirements, and paperwork can vary.
For example, Medicare Part B & Part C cover manual wheelchairs and power wheelchairs if medically necessary.
That said, it doesn't mean every kind of wheelchair qualifies for insurance coverage. It also doesn't mean that every single patient will meet the requirements to have a wheelchair covered by insurance.
Plus, it's not a straightforward process.
So, what is the process of getting a wheelchair covered by insurance? Here's what you need to know.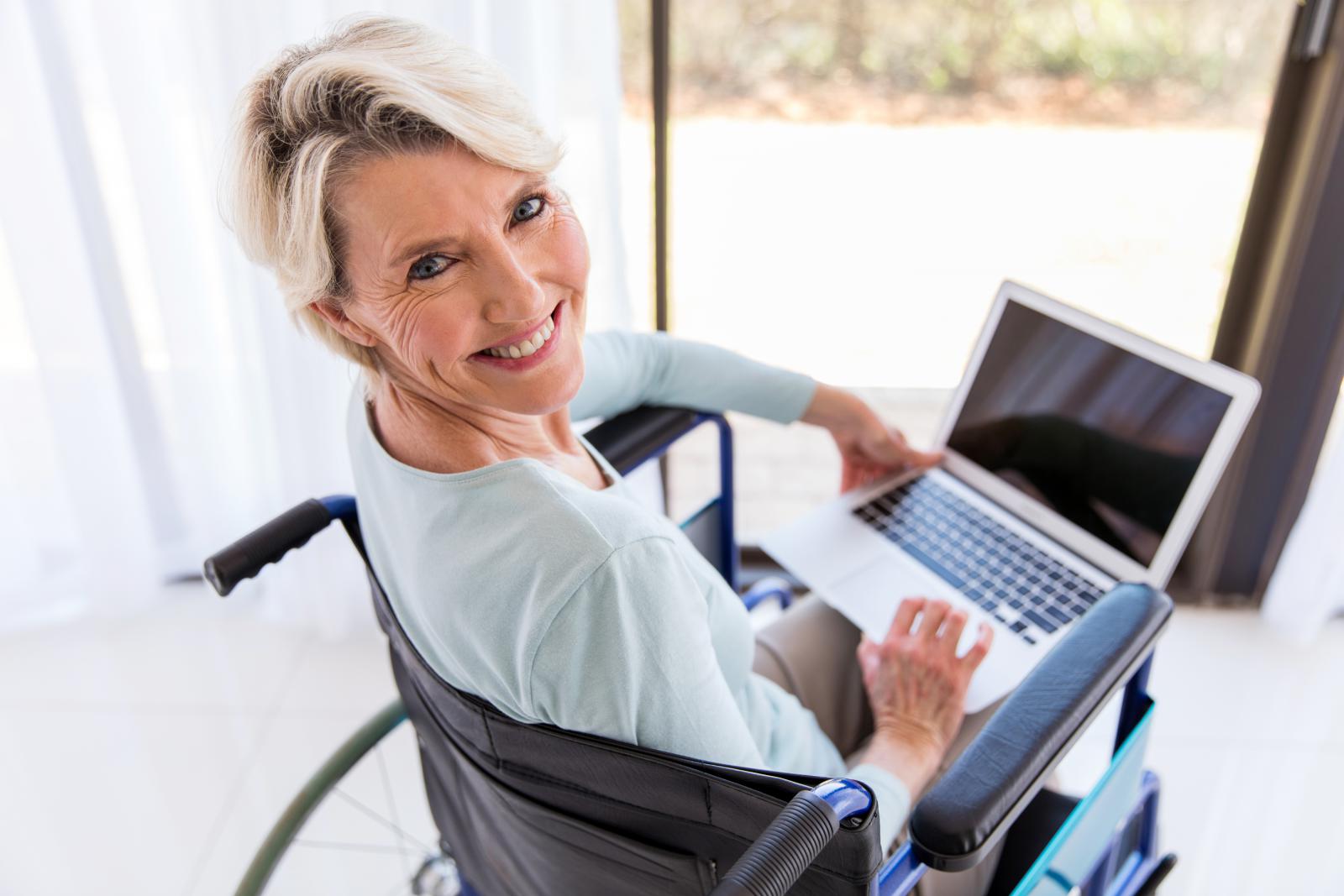 Getting Qualified for Insurance Coverage
The first step to getting insurance to cover a wheelchair is to make sure you have a medical need for one.
You'll need to speak with your doctor and see if they can prescribe you a wheelchair. Only your clinician team can determine if it's medically necessary for you to have a wheelchair. Once your doctor determines that you have a medical need, you can then start getting into the insurance coverage process.
How to Meet Insurance Qualifications for a Wheelchair:
As we mentioned above, getting a wheelchair covered by insurance starts with your doctor. But how do you know if you're actually eligible?
You will likely qualify for a wheelchair covered by Medicare, Medi-Cal, or other insurance if:
Your health conditions affect your ability to live your daily life, including activities such as getting dressed or using the bathroom.

It's difficult for you to move around your home, even with a cane or walker.

You will be able to safely operate a wheelchair either on your own or with the help of a caregiver.
If you're trying to get a wheelchair covered by your insurance, you'll also need to confirm that your medical equipment provider accepts your specific insurance provider.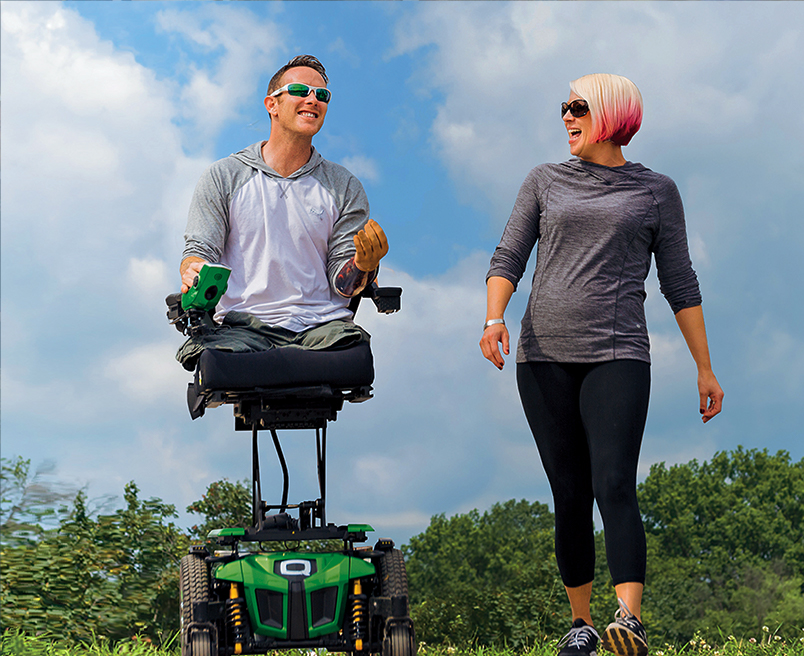 Working With an Experienced Medical Equipment Provider
After receiving your initial qualification, it's important to start working with a medical equipment supplier that can help you through the insurance qualification process.
It can be a complex, lengthy process. Just like you'd want an experienced lawyer on your side for an important court case, you want a helpful team as you find the best wheelchair for your medical needs.
Here at Freedom Mobility, each person is assigned a dedicated Care Team who will work closely with your physician and insurance provider to get your new power or manual wheelchair covered under your health plan. This means you don't need to do the heavy lifting (or paperwork!).
The timeline below is intended to guide you through the steps that are involved when using your insurance to pay for your mobility equipment. Here's how our process works at Freedom Mobility.
Process Timeline:

Intake & Eligibility
Our Intake team will verify your insurance eligibility and confirm it's an insurance payer we can work with.
You can complete the eligibility verification process online by filling out the See If I Qualify survey form, or you can schedule a Free Consultation Call with one of our Intake Specialists who can verify your insurance eligibility over the phone.
Once verified, we'll assign you a personal case manager who will work closely with you throughout the entire process.

In-Home Evaluation
Once we receive a prescription from your physician, you will be assigned a dedicated RESNA Certified Assistive Technology Professional (ATP) to meet you at your home for a wheelchair assessment.
Your ATP will take your measurements and carefully review your mobility needs to custom-configure a solution that will take into consideration your indoor and outdoor environments (home, work, school, and community use).
Depending upon availability, scheduling your In-Home Evaluation can take anywhere from 2 days to 2 weeks. Remote evaluation options are also available in response to COVID-19, click here for more info.

Technology Design & Research
Your ATP will utilize the latest technologies on the market to design a custom-configured solution to fit your needs.
The assistive technology components used to design your wheelchair base and seating system can often come from multiple manufacturers for a truly customized solution. If additional customization is desired, your ATP will modify and/or fabricate components to achieve the right result.
Sometimes additional research may be necessary if your health plan requires special criteria to be met before covering components your ATP deems essential.
Once your ATP has designed your custom wheelchair, quotes are requested from the various manufacturers involved and compiled into a report to be submitted to your doctor and insurance for approval. On average, designing your mobility system takes 2 weeks, but can take up to 30 days for more complex orders.

Physician Documentation
Once your mobility system is designed, your Case Manager will fax your physician a documentation request.
Your Case Manager works hard in this phase to coordinate with your entire Care Team, and may need to make multiple follow-up phone calls to your physician's office in order to collect the clinical documentation required by your insurance.
These documents include, but are not limited to: prescription, progress notes, certificate of medical necessity, PT/OT Seating and Mobility evaluation report, etc.
Depending upon how quickly your physician responds to our requests, this step typically takes 1 - 4 weeks, but can take longer if your insurance and/or doctor require you to schedule a telehealth or face-to-face appointment prior to your doctor signing the final order.

Insurance Authorization
Once we have all the documentation required by your insurance, our team will carefully review your file to ensure it meets your payer's coverage criteria.
A prior authorization request (PAR) is then submitted to your insurance requesting approval. This is often the most time-consuming step in the process as your insurance provider may ask for additional documentation requiring continued back and forth coordination with your physician. Our team works hard for you during this phase, and will regularly follow up with your doctor and insurance provider until we receive your approval. Depending upon your insurance's processing times, this step takes 2-8 weeks on average.

Purchasing
Once we have an insurance authorization, your equipment is ordered.
If you have a coinsurance or deductible obligation with your health plan, your case manager will contact you to go over your patient responsibility amount and discuss the different payment methods and financing options available to you.
Receiving all your components can take 2-4 weeks depending upon the number of different manufacturers involved. Standard chairs already in stock can be delivered within days; however, custom and special orders requiring components from multiple manufacturers will take longer and may need to be custom fabricated.

Assembly
Once all the components are received from the manufacturer, we assemble and configure your wheelchair to your specifications. We then run several safety checks to ensure everything is functioning properly. This step typically takes 1-3 business days.

Delivery & Fitting
Once your equipment is ready, we will contact you to schedule delivery and final fitting of your new wheelchair.
Your Wheelchair Delivery Specialist will instruct you and/or your caregiver on the proper and safe use of your new equipment, and spend as much time with you as you need to feel completely comfortable operating your newly customized equipment.