Break Down Barriers with the Jazzy® EVO 613 and Jazzy® EVO 613 Li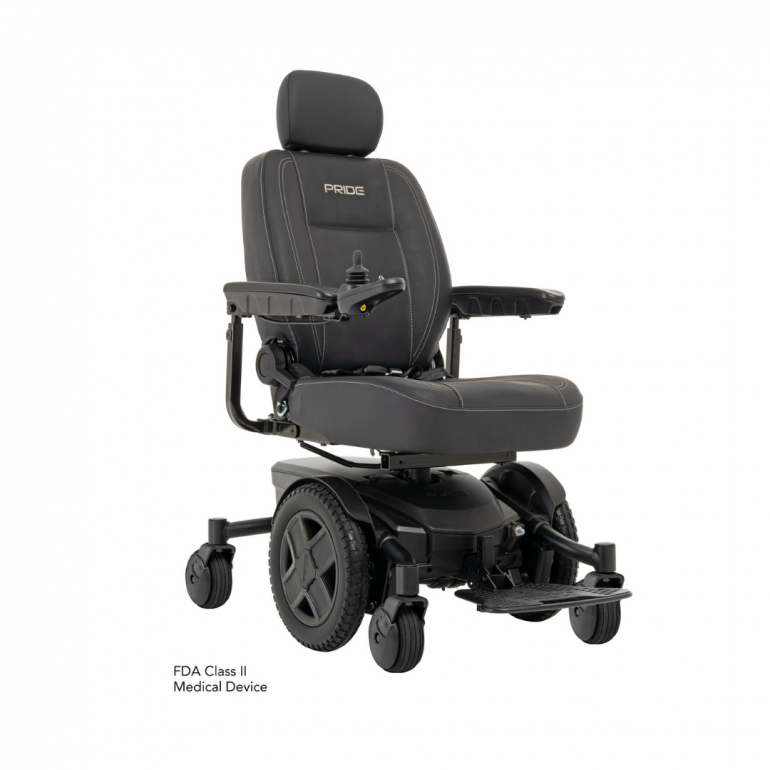 Jazzy® EVO 613 and Jazzy® EVO 613 Li
The Jazzy® EVO 613 and Jazzy® EVO 613 Li are some of our most popular standard Group 2 power wheelchairs. The Jazzy EVO 613 series provides you with the freedom to navigate small spaces and tight corners indoors with a narrow base width of only 22"! It features the patented Active-Trac Suspension and exclusive Mid-Wheel 6® Technology that provides you with a smooth, stable ride. Upgrade to the Jazzy EVO 613 Li for a lithium iron phosphate battery that provides longer life, more convenient charging and sustained power performance.
Some Features Include:
Maximum speed up to 5.1 mph
13" mid-wheel drive tires
Narrow base width of only 22"
Removable matte-finish color-through shrouds
Access to the controller and batteries without the user needing to exit the chair
Depth-adjustable, limited recline, memory foam single seat post allows the user to swivel
Pride's patented Active-Trac® (ATX) Suspension
Mid-Wheel 6® Technology
Learn more about the Medicare-reimbursable Jazzy® EVO 613 series by checking out the product within our catalog.