Need Repairs or Adjustments? We Come to Your Door!
You've gone through the process to obtain your power or manual wheelchair through Freedom Mobility Center. Now, you're more mobile than ever before! You're making your appointments and getting around your house with ease — then it happens. The batteries stop holding a charge, the joystick is acting up, or you notice your tire's tread has worn bald.
What do you do when your newfound mobility breaks down? Call your friends at Freedom Mobility Center for top-notch wheelchair repair service! We provide wheelchair and scooter repair services throughout the state of California. Even if your power wheelchair was provided by another company, we can help you!
We Can Help With Any Wheelchair Repair!
Power & Manual wheelchair repair

​Worn tires and casters

​Worn out/torn arm pads, cushions, headrests, and lateral pads

Damaged joysticks (cracked, template/face worn out/degraded, etc)

Damaged positioning belts, harnesses, troughs, etc

Joystick lockout

Loose or broken cables

Motor gearbox out of gear

Malfunctioning motors or actuators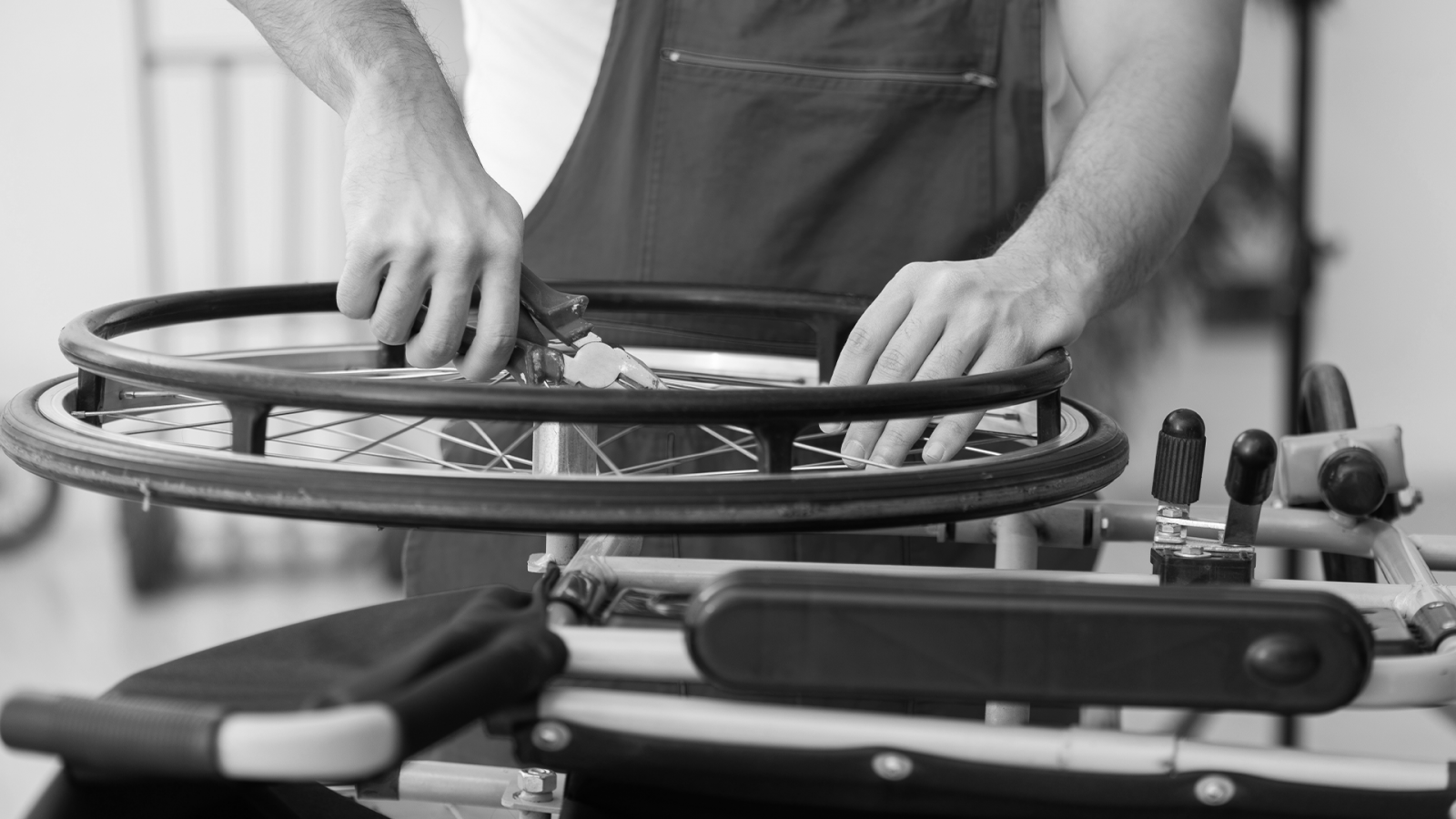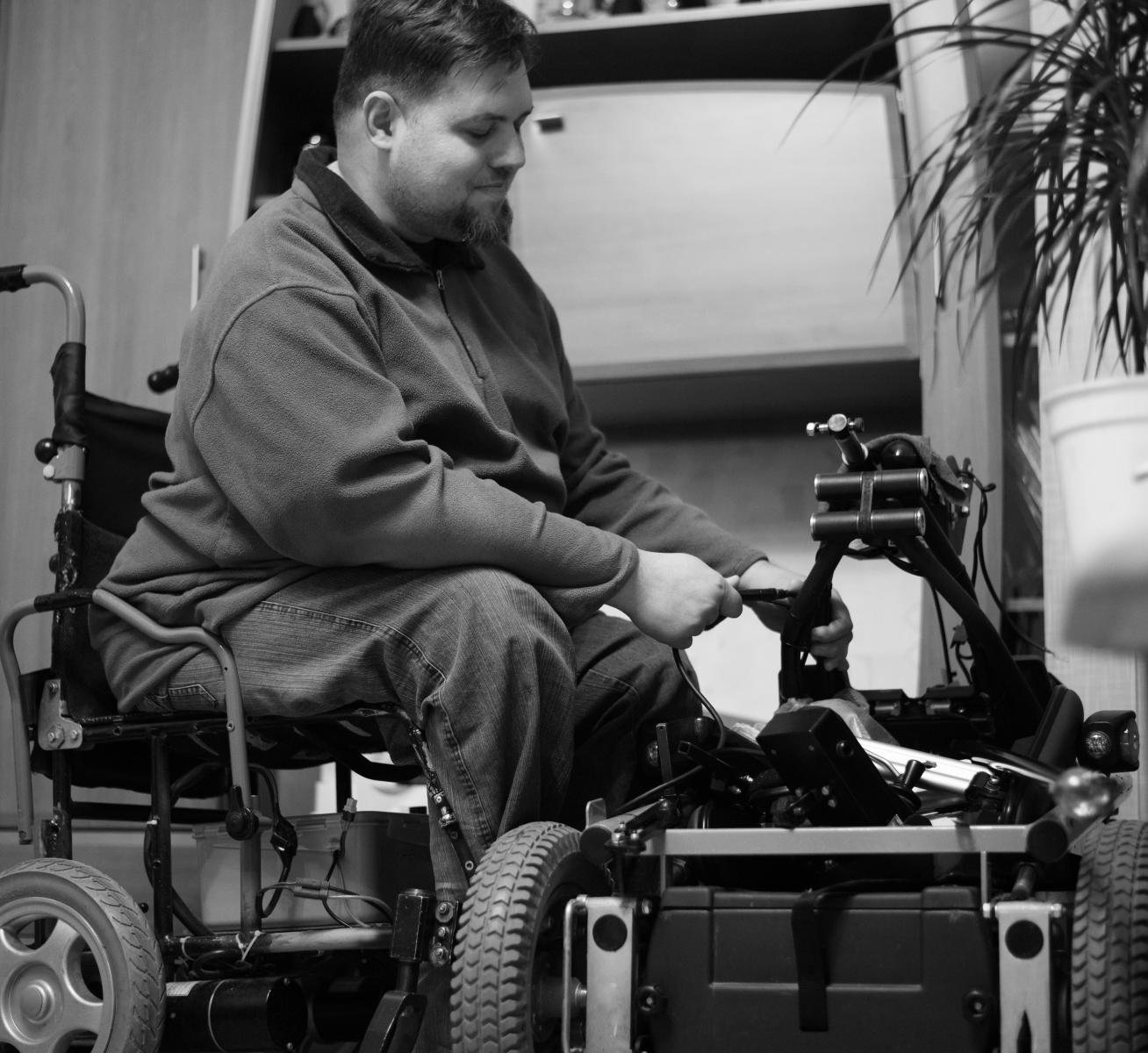 Dedicated Wheelchair Repair Technicians
What good is a customized power wheelchair if no one's there to fix it when it stops working? We pride ourselves on the belief that your continued mobility and well-being is the foundation of our success.
What makes our wheelchair repair technicians so great? We're glad you asked!
Perform a 12-point inspection methodology during repairs
Undergo yearly training with all major wheelchair manufacturers
Years of hands-on experience
Repair any complex rehab equipment, even if you didn't purchase it from us!
Years ago, when insurance coverage cutbacks and tightening documentation requirements drove so many power wheelchair companies to close their repair departments, we dug in our heels and EXPANDED our repair department. Why? Because we know that mobility is an ongoing battle and we're here to make sure you remain mobile so you can see more, do more, and live more!
Is Wheelchair Repair Covered by Insurance?
In most cases, both power and manual wheelchair repairs are covered by insurance; however, you will need to get a prescription from your doctor. Not all insurance coverage is the same, but getting this prescription helps with insurance coverage for labor and parts that are no longer under warranty. To learn more about the wheelchair repair process, see the step-by-step process below!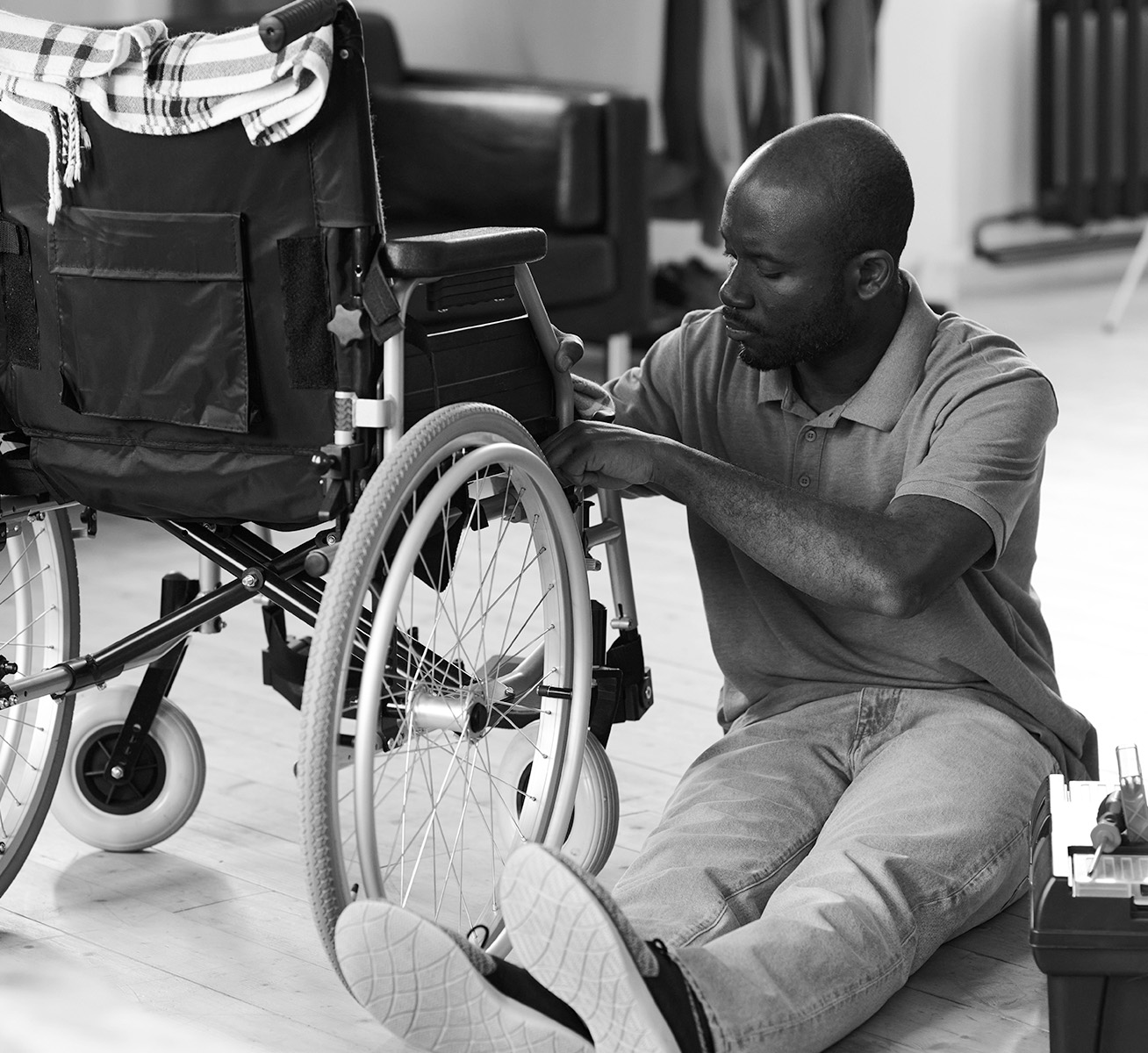 Prescription
To request repair service, ask your physician to fax a prescription to 510-722-2263. The Rx should read "Power (or Manual) Wheelchair Repair" and list your diagnoses. Although a prescription is not required for parts under warranty, labor is not typically covered under most manufacturer warranties. Therefore if paying for your repair with insurance, it's important to get an Rx to prevent being billed for labor when not covered by the manufacturer.

Intake & Eligibility
Once we receive a prescription from your doctor, our Intake Coordinator will call you to discuss the issues you're experiencing with your wheelchair. Once your insurance eligibility and benefits have been verified, your service request will be sent to our scheduling staff who will contact you to schedule an in-home diagnostic on our next route in your area. To fit with your schedule and ours, this step may take 2-14 days.

Diagnostic & Repair
On the day of your appointment, one of our skilled repair technicians will meet you at your home to diagnose the issues with your wheelchair.
Minor Repairs
Minor repairs can usually be performed on the spot.
Major Repairs
However if a part needs to be special ordered, a detailed diagnostic report will be generated and sent back to our repair center. Major overhauls, modifications, and/or more complex repair issues may require us to pick up your wheelchair to perform various tests in our shop.
You'll be given a copy of your signed pickup ticket and sales order number to help you keep track of the repair process and your wheelchair. Loaner wheelchairs may be available upon request on a first-come, first-serve basis. Please note loaners require a physician's prescription and are limited in supply. Please contact our repair center for more details. Remote diagnostic options are also available in response to COVID-19.

Manufacturer Quote
If any parts need to be special ordered, our skilled repair technicians will use the results from the diagnostic report to select the exact parts needed to repair your wheelchair. We'll then submit a list of these parts to the wheelchair manufacturer to obtain a price quote.

Insurance Authorization
Most insurances require us to obtain prior authorization before we can complete any repairs even if you already have an Rx from your doctor. For these payers, we submit the diagnostic report, price quote, Rx, and any other documentation required by your insurance provider as a prior authorization request (PAR).
This step is a common cause of delay in the process, as your insurance provider may ask for additional information or deny the request. Resolving these problems could take some time, but we promise to fight for you! In most cases, a denial is only a temporary obstacle to overcome!

Purchasing
Your PAR has been approved! Once we have insurance authorization, we order your parts. If you have a copay, we will contact you to inform you of your copay amount and discuss the different payment methods available. Receiving all your parts can take 1-4 weeks depending upon the number of different manufacturers involved. More complex repairs may require components from multiple manufacturers.

Delivery & Installation
Once we receive all the parts from the manufacturer, our scheduling staff will contact you to schedule delivery.
Our delivery technician will arrive at your home, install the new parts, test your equipment to make sure it's in good working order and make any adjustments. If we picked up your chair on our previous visit, we will have already performed the repairs and tested your power wheelchair in our shop. At delivery, you'll be back on the move, just like that!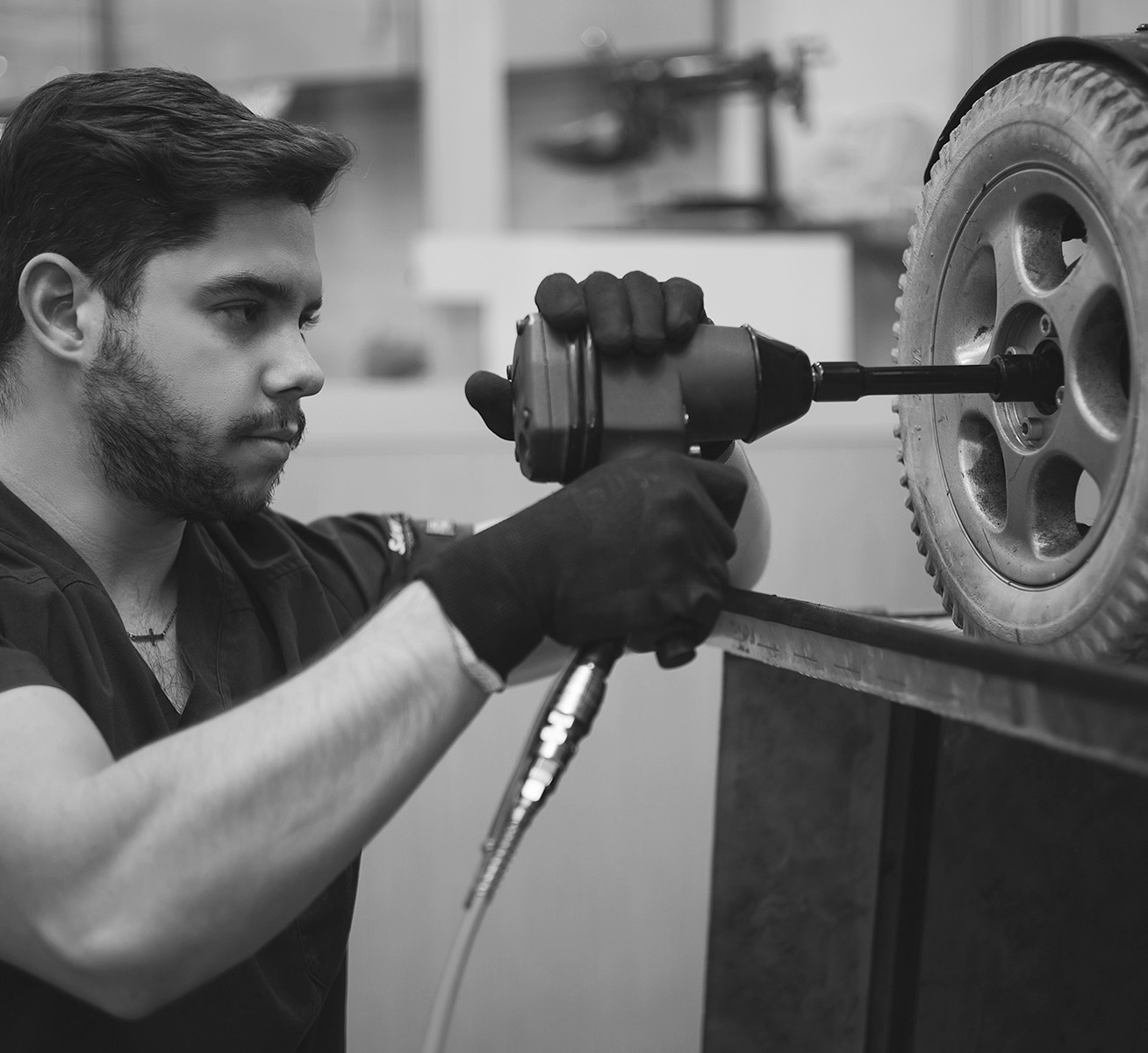 Affordable, Reliable Wheelchair Repair in California
Looking for an in-home wheelchair repair service in California? You can trust our team of technicians. We're dedicated to helping you regain mobility in a safe, affordable way. Contact us today to set up a repair or to get help with the repair process!