What is an Assistive Technology Professional (ATP)?
Assistive Technology Professionals (ATPs) are RESNA-certified experts trained to evaluate patients in need of complex rehabilitative equipment. With each evaluation, they select the elements of a custom mobility device that will best suit the client's individual needs and follow up after the service to make sure the equipment is serving its purpose. Years of training and ongoing education keep them versed on an enormous variety of illnesses and assistive technology. Let's take a moment to meet Freedom's ATPs.
Jay Krusemark began his work in durable medical equipment two decades ago manning just about every possible position (repairs, sales, scheduling, billing) over his years in the industry. He earned his ATP certification in 2008, just two years after the certification was even available and has been working with Freedom Mobility Center since 2011.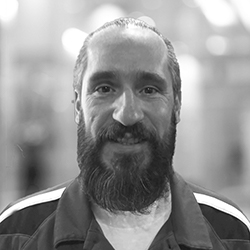 One of my most memorable patients was only nine years old when we delivered his rehab power wheelchair. Born with spinal muscular atrophy (SMA), his motion was extremely limited and his parents were desperate for some sort of solution to help him around the house. More than that, they needed a tool to help transport him to daycare or doctor's appointments. I remember his smile on the day we delivered his rehab power wheelchair; you could tell just by his excitement that he recognized me from my last visit. And after getting him used to the customized controls, seeing him mobile for the first time in his life, and all by his own free will, even just wheeling around his family room meant the beginning of a whole new chapter in his life. His parents cried. I cried. You don't hold back on a day like that!
- Jay Krusemark, ATP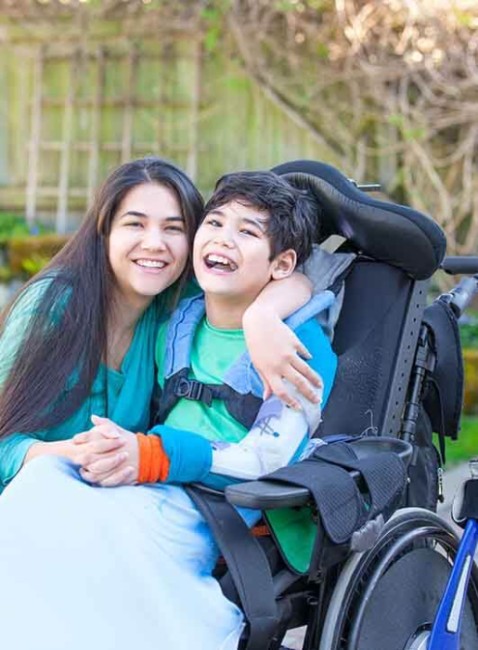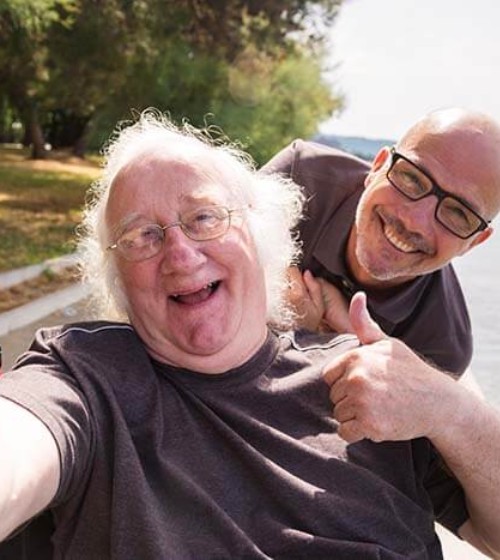 First entering the field as a repair technician for Freedom Mobility Center, Rick Williams has a deep understanding of the inner-workings of both custom Rehab and standard DME. Earning his ATP certification in 2014, Rick brings fresh insight and a wealth of on-the-job experience to our ATP team.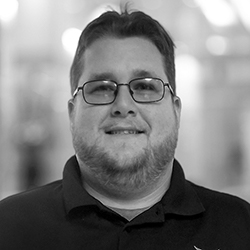 I remember going out to see a patient with a very old rehab manual wheelchair. He was suffering from cerebral palsy and, during my initial evaluation, you could see the effect this outdated equipment was having on him; the tension in his muscles, his exacerbated contortion. After qualifying him for his new rehab manual chair, on the day of delivery, the difference in his body language was night and day. The new custom seating system allowed the patient to relax his muscles and better support his posture to the point where, as I was fitting and adjusting his leg supports, he actually fell asleep! His caregivers told me that he never slept for a moment in his old manual chair. Just that little bit of help I could offer him, I still carry that with me.
- Rick Williams, ATP
Jane Schmitz earned her RESNA ATP certification in 2012 while working for wheelchair manufacturer Pride Mobility Products & Quantum Rehab, and later joined Freedom Mobility in 2018. Though Jane is our newest ATP, her wealth of knowledge from the manufacturing side of our industry provides her with an impressive, incisive ability to select the best rehabilitative equipment for our customers' individual needs.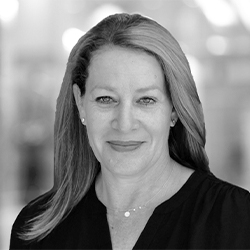 Once a year, I travel to Jamaica with a few of my ATP friends to visit orphanages and provide durable medical equipment to kids and adolescents in need. On one of those trips, I met a 22 year old girl named Khalela who was suffering the effects of Cerebral Palsy. She was socially detached and aggravated from the pain of her ill-fitting manual wheelchair, unhappy and unable to participate in even the most basic elements of life. After providing her a manual wheelchair that properly matched her body type and tailoring the seating system to support her posture, I couldn't believe my eyes. Khalela was smiling for the first time in years, readily engaging others with eye contact, even dancing to music on the radio! The excitement and comfort that came over her face in that moment, seeing how much joy I could spread with the smallest act of kindness, I'll never forget that day.
- Jane Schmitz, ATP