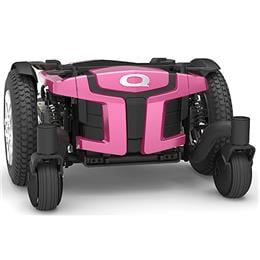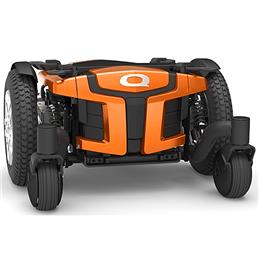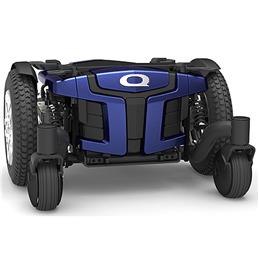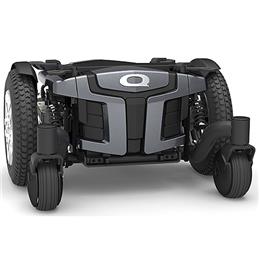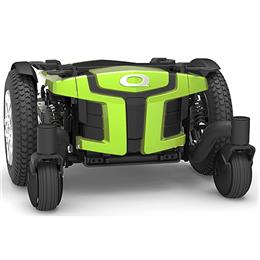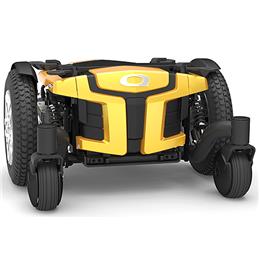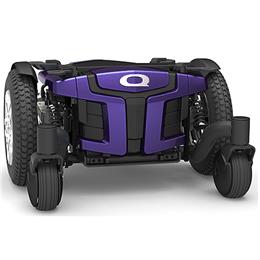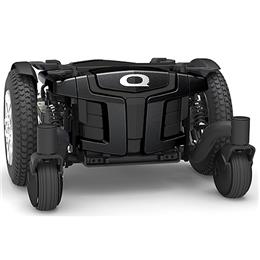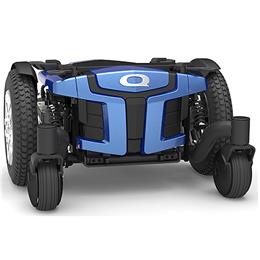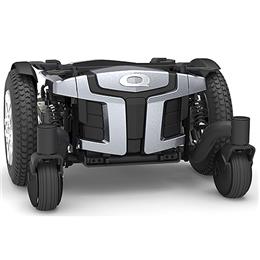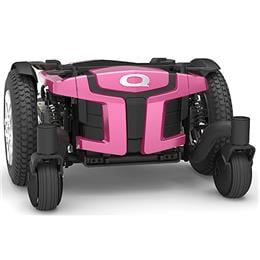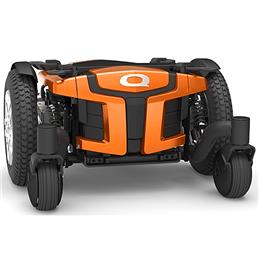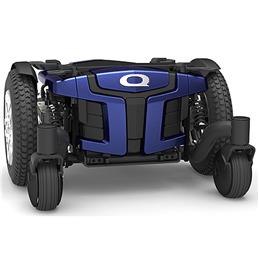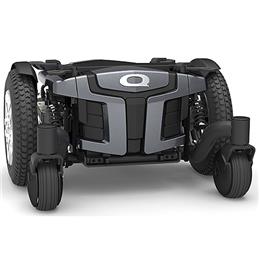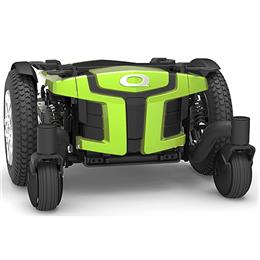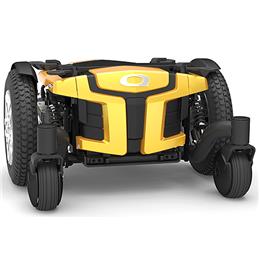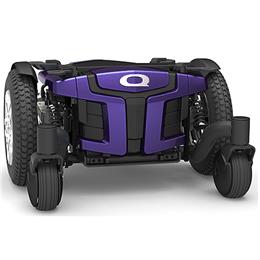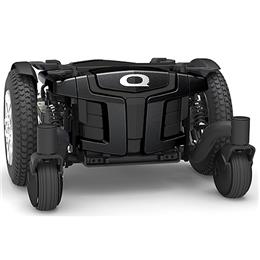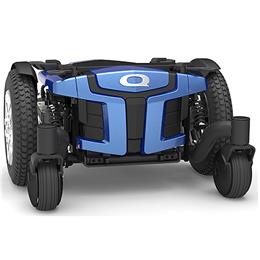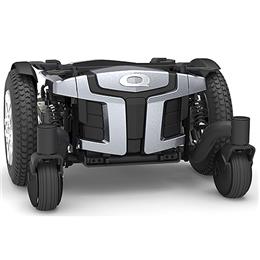 The Q6 Edge® Z Power Chair offers maximum stability, tight maneuverability, and a wide range of custom seating options. Learn more about this power chair and its impressive rehab capabilities here. View more
Why We Love the Q6 Edge® Z Power Chair
The Q6 Edge® Z Power Chair from Pride Mobility utilizes powerful 4-pole motors for maximum torque. The Mid-Wheel 6® Design also provides aggressive outdoor performance and precise indoor maneuverability.
The Q6 Edge Z Power Wheelchair is compatible with a broad range of exclusive seating and electronics options for unmatched adaptability. It's also available with Pride Mobility's iLevel® technology, which allows users to elevate their seat up to 12" while at walking speed. This enables users to increase their mobility and interact with others at eye level.
FDA Class II Medical Device
Q6 Edge® Z Features & Benefits
Mid-Wheel 6® allows six wheels on the ground for maximum stability

Compatible with TRU-Balance® 3 Power Positioning Systems

Low impact OMNI-Casters (nylon, spherical-shaped casters) on front and rear prevent wheel hang-ups

Optional iLevel® enables up to 12" of seat elevation while at walking speed (up to 3.5 mph). iLevel's patented Extra Stability Technology™ enhances safety while performing transfers, reach, and other activities of daily living

Available with Accu-Trac Advanced Tracking Technology

Standard switch-operated LED fender lights
ATX Suspension
ATX Suspension (Active-Trac® with extra stability) incorporates front OMNI-Casters and semi-independent rear caster beam for enhanced performance over varied terrain.
Compatible Seating
The Q6 Edge® Z Power Chair is compatible with many different seating options, including:
Power Adjustable Seat Lift with iLevel®

Contoured® Seating
Compatible Electronics
Q6 Edge® Z Colors
Pretty in Pink

Green Machine

Lemon Crush

Deep Purple

Evolution Orange

Electric Blue

Red Corvette

Midnight Blue

Grey Street

Back in Black

Night Train
| | |
| --- | --- |
| Drive Wheels | 14" run flat, Optional: 14" Pneumatic, 14" Knobby |
| Caster Wheels | Front: 6" Solid |
| Caster Wheels | Rear: 6" Solid |
| Maximum Speed (Standard) | Up to 6 mph |
| Maximum Speed (Optional) | Up to 8 mph |
| Ground Clearance | 3" at base frame |
| Turning Radius | 19.75" |
| Overall Length with Front Riggings | 44.4" |
| Overall Length without Front Riggings | 35.6" |
| Base Width | 26.25" |
| Seating Sizes | Synergy®: 16.5-18.5" |
| Seating Sizes | Static: 16.5-18.5" |
| Seating Sizes | Power Tilt: 18.5-20.5" |
| Seating Sizes | Lift & Tilt: 18.5-20.5" |
| Manual Tilt/Recline | Yes |
| Battery Size | Group 24 |
| Battery Weight | 52 lbs. each |
| Battery Charger | 8A Off-board |
| Motor Packages | 4-pole Mid-Wheel 6 |
| Weight capacity | 300 lbs. |
| Base Weight | 143.5 lbs. (without batteries) |
| Medicare Code Coverage | d (K0848/K0849) |
Quantum Q6 Edge® Z Warranty
| | |
| --- | --- |
| Main Frame & Fixed-Position Seat Post | Lifetime limited warranty |
| Electronic components | Two-year limited warranty |
| Motor/gearbox assembly & power seat actuator | 18-month limited warranty |
| Defects in material and/or workmanship | One-year limited warranty |
| Bearings & Bushings | Six-month limited warranty |
| Batteries | 12-month warranty from battery manufacturer |