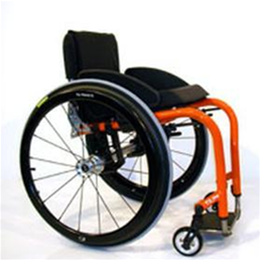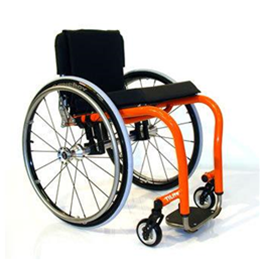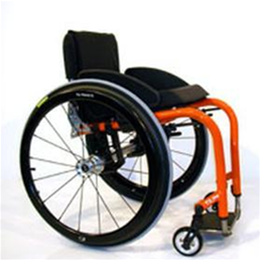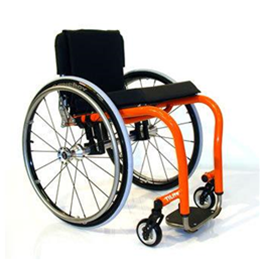 The TiLite Aero Z is a lightweight, durable, comfortable manual wheelchair. In more technical terms, it's a rigid mono-tube style aluminum frame wheelchair. Learn more about this revolutionary wheelchair and see if it's the right fit for you! View more
TiLite Aero Z Product Information
TiLite is known for producing high-quality, smooth riding wheelchairs. The Aero Z is no different. It has a sleek, modern design that's lightweight and extremely comfortable. Check out the impressive features below!
Why We Love This Manual Wheelchair
The TiLite Aero Z Series 2 is the answer for people seeking an ultra-portable, fully-adjustable manual wheelchair with TiLite's legendary smooth ride.
Thanks to the minimal "Z" frame profile and mono-tube design, the Aero fits easily into every type of car. The Aero Z allows for maximum adjustability, including seat height, center of gravity, back angle, and front caster angle. With hidden footrest clamps and a sleek angle adjustable front caster system, the Aero Z is beautiful to look at and ride in.
TiLite Aero Z Features & Benefits
SpeedLoader Adjustable Front Caster Housing (patent pending) quickly and accurately adjusts Fork Angle in 1° Increments.

Highly Adjustable Camber Mount incorporates TiLite's Tru-Fit System with up to 3.5" of rear seat height adjustment.

Mono-Tube Frame gives a clean, minimal look with strong durability.

Slipstream Single-Sided Fork with Integrated Bumper (patent pending)

Our new Performance 5-Spoke Soft Roll Wheel weighs just 1.6 ounces, shaving 40% from the weight of the original, 3-Spoke Wheel.

265 lb weight capacity

Lightweight T6 aluminum frame that only weighs 12.4 lbs.
TiLite Aero Z Available Colors
High Gloss Paint
High Gloss Black

TiLite Red

Neon Pink
Metallic Paint
Ocean Blue Metallic

Tangerine Metallic

Acid Green Metallic
Matte Paint
Pearlescent Paint
Midnight Blue Pearl

White Pearl
Candy Paint
Ruby Red

Azure Blue

Electric Plum
Matte Textured Paint
Hyper Blue

Flame Orange

OD Green
TiLite Aero Z Specifications
| | |
| --- | --- |
| Minimal Seat Width | 10" |
| Minimal Seat Depth | 10" |
| Frame Type | Mono-Tube |
| Frame Material | Aluminum, Titanium upgrade available |
| Ti-Fit | Yes |
| Growable | Optional |
| Front Frame Angle | 70°, 75°, 80°, 85°, or 90° |
| Seat Back Type | Folding Seat Back |
| Weight capacity | 265 lbs |
| Movement Style | Full assistance |
| Maximum Seat Width | 20" |
| Maximal Seat Depth | 20" |
| Frame Style | Rigid |
| Adjustability | Full adjust |
| Custom Configuration | Yes |
| Camber | 0°, 2°, 4°, 6°, 8°, or 12° |
| Footrest Widths | Standard Taper or V-Front End |
| Center of Gravity Adjustment | 6" |
| Transit Options | Transit tie-down, transport bracket |
| Growth | Depth |
TiLite Aero Z Warranty Information
| | |
| --- | --- |
| Wheelchair Frame | Lifetime warranty for defects in materials |
| Wheelchair Components | One-year limited |